FSO Success
by FSO PRO
What great FSO's read!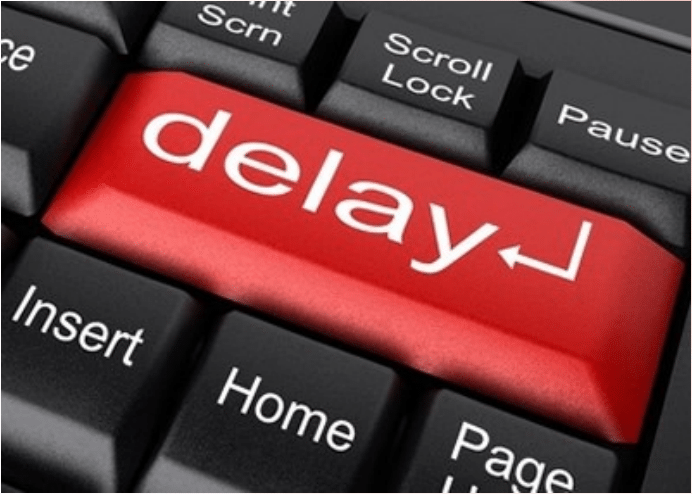 DSS hit the DELAY button. And it's OK!
Don't miss the NISS!
You ever get all excited about the launch of a new government system you will have to use? Yeah … we don't either but we were sort of looking forward to the "soft launch" of the NISS – the system that is supposed to replace eFCL and Industrial Security Facility Database (ISFD) on August 28, 2017. However, the soft launch cannot occur on the 28th after all due to some "issues" (that was the exact word used by a DSS Representative we spoke with last week) with the system. The new date? Fall 2017, TBD! That is what the website says.) Maybe they should get Elon Musk to launch it … he seems like a smart cookie! I
bet he'd be helpful.
There are a lot of good features about the NISS, but since the government is pushing that launch – we will save that informaton for another time!
However (you don't get off that easy!) here is a quick refresher of how cleared, small businesses currently use the two systems that will merge into NISS:
Please engage coffee intake now. Your brain is required
What should FSO's be doing
this month?
Breakout the Self-Inspection checklist
and get started on Section A!
Review the eFCL items for your organization.
Make changes where necessary.
Provide travel debriefings to your summer vacationers who left the country.
Update your "Travel Tracking" spreadsheet since your last inspection.
Log into JPAS and any other timed data base so I don't get locked out.
Begin any new hire clearance actions 30 days out if needed.
Administer any scheduled annual training: Annual Refresher, Insider Threat, Self-Inspections.
Keep signing up for the "DSS In Transition" demos: DISS, NISS, KISS (okay, that last one is fake.)
Go to our Facebook or Instagram to win some free doughnuts!
Share the doughnuts – don't be a jerk.
ISFD
If your organization needs to issue a DD254 to a subcontractor on a classified contract, the Industrial Security Facility Database gives you the real-time validation of whether or not they have the required FCL to work on that contract. For you possessing facilities out there, you can check whether or not they have the correct storage authorization before shipping classifed
Cleared companies should ALWAYS check ISFD – and we cannot stress this enough – BEFORE (and keep those validation pages to prove it during your inspection!) issuing sub DD254s or shipping classifie.
eFCL
The system where you put your facility clearance sponsorship documents. Afer your FCL is granted, FSOs use eFCL to: update a changed condition (new address, new owner, new name, new FSO, etc.), complete your annual projection of how many clearances you need over the next three fiscal years, and now – where you "self-certify" your Self-inspections!
Speaking of "Self-Inspections", let us continue our How To – Self-Inspection, which we started last month.
Now, where was I?… Oh yeah – Section B of the Self Inspection: Access Authorizations!
All that information was serious. So here is a funny picture. Sometimes comedy is not pretty.
"I could tell you, but then I would have to kill you."
That is what my FSO told me that I could start telling people WAY back in 2005 (I still had a Nokia cell phone) when I received my clearance and was now "allowed to start accessing all sorts of classified information." That wasn't true for a number of reasons – probably, most importantly, that "Thou shall not kill" commandment – but also because my eligibility did not mean I could access everything!"
This is something that as an FSO, you will have to explain over and over and over and over.
Your cleared personnel may have the Eligibility to work up to the highest of classified levels but if there is no "need" or "need to know", then their Access is nothing.
"Oh Mr. Holmes, I would love to tell you, but then, of course, I'd have to kill you." – From Hound of the Baskervilles, Sir Arthur Conan Doyle, 1901. Now you know, from FSO PRO.
You mean you downgraded my clearance???
If I had a nickel for each time someone has asked me that, I could probably buy a ticket on one of Elon Musk's SPACE-X program rocket launches …. in case you did not get the "launch" reference I used earlier.
"No, Bob, I did not "downgrade" your clearance. You are still eligible for higher levels of classification but the contract you are currently on is lower than that, so you have (fill in the blank) access now."
An FSO friend of mine uses a Driver's License as an example. The license gives you the right to drive, but that doesn't mean you can drive every car. You can only drive the car that you have access to and the "key" is your need to know. Just because the FSO does not give candidates every possible "key" does not downgrade your "license". It's a good analogy – use it if it works for you!
This is the heart of Section B of your Self-Inspection Checklist (and NISPOM2- 200b). FSOs are to review all the personnel in their JPAS to ensure that no one has the incorrect access to classified.
Happy little security clearance.
This means:
FSOs need to run a JPAS Personnel Report and review the section that says "Non-SCI Accesses" to review what
everyone currently has access-wise.
FSOs have to make adjustments where anyone has access they should not have.
FSOs have to ensure your KMPs have the same access to the facility – unless they have been excluded.
FSOs have to "administratively debrief" personnel who only access classified during exercises or seasonally and
calendar when they need access instead of leaving it "turned on" indefinitely.
FSOs should not initiate a periodic reinvestigation for someone at a higher level than what they need. Employees
may not like that – but your job as FSO is to keep the organization compliant.
FSOs need to review the contracts on which they are working to see if there are other training requirements for
their duties (OPSEC? Ant-terrorism? NATO? COMSEC?).
FSOs should check personnel files to ensure the destruction of any SF86s for "final" clearances. (It is always a kindness to offer the copy to the candidate first in case they did not keep a copy – especially to men. No offense guys,
but you don't usually keep up with birthdays, addresses and socials, as well as women, do.)
Make sure your eQIP instructions have the Privacy Act Statement.
Make sure you have a signed offer of employment for starting any pre-hire clearance actions.
Make sure you have verified the citizenship (not the same as an I-9) before beginning any clearance actions. (FSO
PRO can provide a form to use to verify the information correctly.)
Make sure you have a way of processing fingerprints electronically (FSO PRO is adding this service now.)
The self-inspection now requires these actions to be reviewed annually, but we recommend it monthly! Making sure that no one has access to information that they do not need to access is one of the MOST important roles of an FSO. Keep that classified safeguarded at all times!
Clearances are Speeding up!!!
The good news? The main contracting company that performs investigations is reportedly hiring 2,000 new investgators. We have already seen faster processing for Interims and final clearances.
The bad news? We are getting reports that some of the new investigators are very "gotcha-aggressive": "You listed your co worker as James but you call him Jim – explain the discrepancy!" Or, they are new to the industry: "What is an FSO?" Or, they are young: "Was your high school an online school because I cannot find a record of it." "No, I graduated in 1985, there were no 'on-line' schools in 1985. My high school closed down." (These are all true reports.)
Regardless – be patient while they are getting familiar with the process. Remember that they are here to help speed up investigations so qualified contractors can get to work. More importantly, remember that NISPOM requires cooperation with Federal Agencies and investigators retained by the US Government in support of personnel clearances. However, you should still take down their name, badge number and ask for a business card if they have one so you can follow up for any reason.
This guy might be helping with clearances now. But he might have no idea what he is doing.
You say Autumn, contractors say: Proposal Season!
In addition to football, hoodies, gorgeous foliage and pumpkin-spice EVERYTHING, the next few weeks bring what we at FSO PRO call "Proposal Season", as one Fiscal year ends and another begins.
Proposal teams will be working round the clock to provide proposals. HR will be working round the clock to recruit candidates in case new awards happen. Program managers will be meeting with COR and incumbents for new contracts. What are FSOs doing? Glad you asked!
Update your Security Data information: CAGE, FCL levels, POCs and # of clearances so proposal teams have it handy.
Update your NDAs to verify clearances as needed.
Make sure personnel has signed ofers of employment before startng new relatonships in JPAS or updatng VARs and other processes for incumbents.
Bring your co-workers pumpkin spice lates because they will need it!
RANDOM FACT ABOUT MY SPORTS TEAM MAKES YOUR SPORTS TEAM INFERIOR!
FSO PRO is a consulting group which helps many businesses get and stay compliant with excellence.
FSO PRO is proud to be your resource for forms, information, training, on site visits and inspections—and much more.
We would love to be your full service consultant—meaning we do more than just advise you, we take care of you. Contact us today!
Enjoy your pumpkin late's with FSO Profession Pride!
Can hold 10 oz of any hot or cold drink
Microwaveable and dish-washer safe!
Reminds the world that FSOs are more than compliance ofcers – they are secret Super Heroes!
To get yours: https://thefsopro.comshop/
Need more explanation or assistance with any items mentioned this month? Contact: FSO PRO!
Admin